Tuesday, July 31, 2007
I recently told you
here
that we had been living in the lap of luxury. No running water in the kitchen, no working stovetop or oven, and a king-sized bed in the middle of the room with furniture encasing it are among some of the little things that have caused a pain in my neck the past two weeks.
A nagging, aching pain.
Well, the pain has finally subsided as my kitchen is back in working order and we are again sleeping peacefully.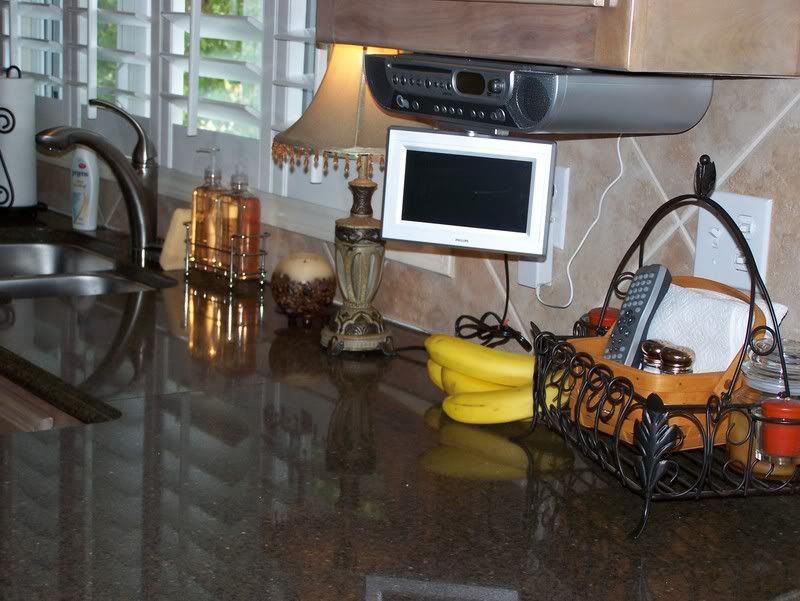 I now bring you my new kitchen.... well,
new kitchen countertops
to be exact...
We went with a Zodiaq quartz surface installed with the sparkly name of
Smokey Topaz
.
It has turned out beautifully, and has inspired me to cook once again in my kitchen.
Yes, I truly did say that.
Please don't tell my husband I said that. I'm seriously still expecting him to treat us to Mexican on Friday nights. We can't live without our
Mexican
fix.
But we did prepare two meals in our new kitchen this weekend and they were some of the best tasting peanut butter and jellies ever. Just kidding! We had tilapia one day and strip steak the next.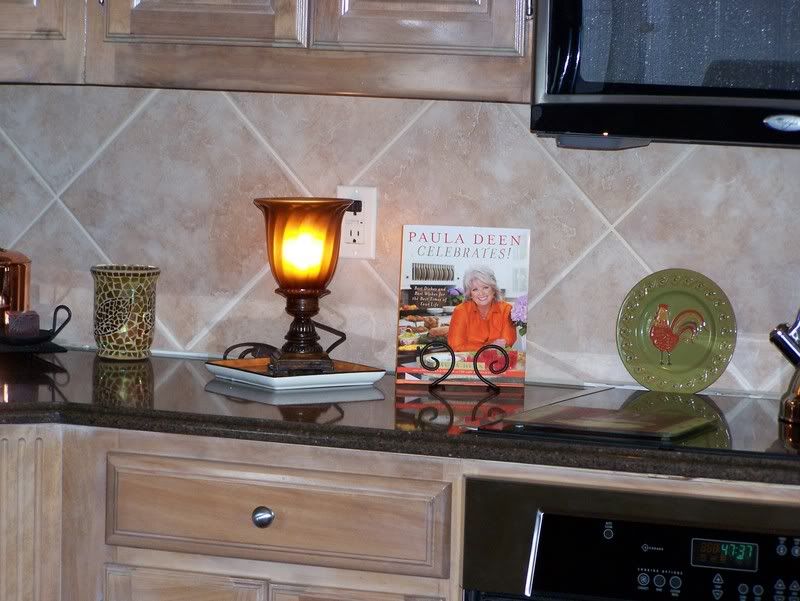 Here's a view of Perry furiously happily working through his summer workbook.

He looks so hard at work at his new "homework island."

Don't tell him that none of his other friends have to do this over the summer. He thinks this is what every other 8 year old does on a Saturday afternoon in the summer.


Next stop... the master bedroom.

It's peaceful, it's beautiful and it's not finished just yet as we still need to hang and display pictures. But it is painted a color called Blue Shamrock, furniture has been re-arranged, and the funky new bedding from my new favorite store Crate & Barrel is on our bed.
We are again sleeping peacefully.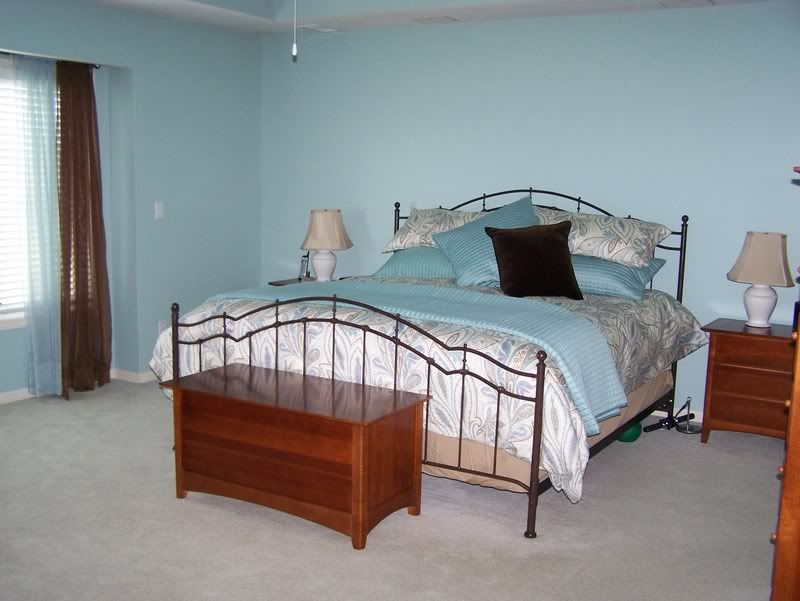 We also had our master bathroom painted a color called Latte - surprise, surprise. How could I pass up a color aptly named after one of my favorite addictions?

We also had a half bathroom on the main level painted a color called Ryegrass. My father says the color reminds him of Kermit the Frog. I say it reminds me of Apple Green. Whatever one wants to call it, I also say it's beautiful. I'll post pictures of the bathroom after I find just the right towels and the right rug to match.

We are also choosing new hardware knobs for our kitchen cabinets. I thought about posting pics of the knobs to help us make our decision, but I think we ended up choosing the knobs tonight. Perry had a say in it, and I would have to agree with his opinion. Whoever would have thought our eight year old would have a design opinion?!

Two weeks without a working kitchen, eating way too much fast food, and living among paint drop cloths... I don't wish this upon anyone. But choosing new paint colors and updating a countertop that makes the kitchen feel beautiful and functional... totally worth it!
Labels: home
Sunday, July 29, 2007
Thursday, July 26, 2007
Monday, July 23, 2007
Friday, July 20, 2007
Monday, July 16, 2007
Thursday, July 12, 2007
Friday, July 06, 2007
Monday, July 02, 2007