Tuesday, February 27, 2007
1) Sunday was a day filled with complete joy for two families - mine and my sister-in-law Cindy's. Her family and friends and my family with friends all attended her baby shower and it was a fabulous time.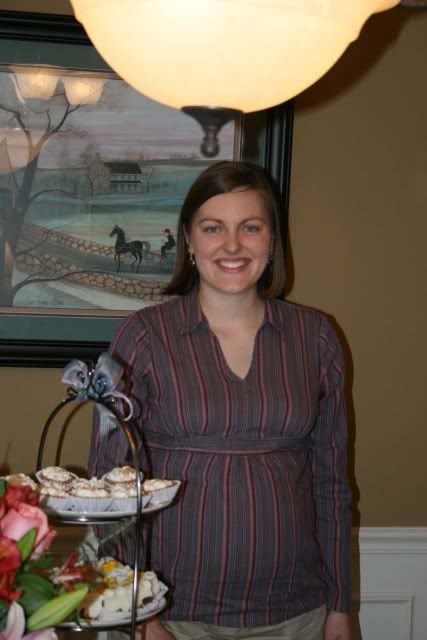 All the guests at the shower took dibs on whether it was a boy or girl, exactly the day he/she would be born, and how much the baby would weigh when it decided to appear.
We don't have a winning prize, but one guest stated that getting first dibs on babysitting would be a great prize.
We have it in writing - so we'll let the winner know as soon as we know.
2) Lots of friends have taken my test (see below) and I have one friend who has answered all the questions correct. She is my bestest friend - one that I have known since I was in the sixth grade. We don't get to spend a lot of time together now - but she is definitely a true blue. If you haven't tried my test - do it soon. I'm posting the answers tomorrow.
3) My good friend and co-worker Janna had a darling little baby girl last week. Her name is Reese Irene and she is a keeper. Here she is with her big sister Maya Jo. I didn't get to hold her in the hosital, so I will need to go and visit her soon. I need my baby fix.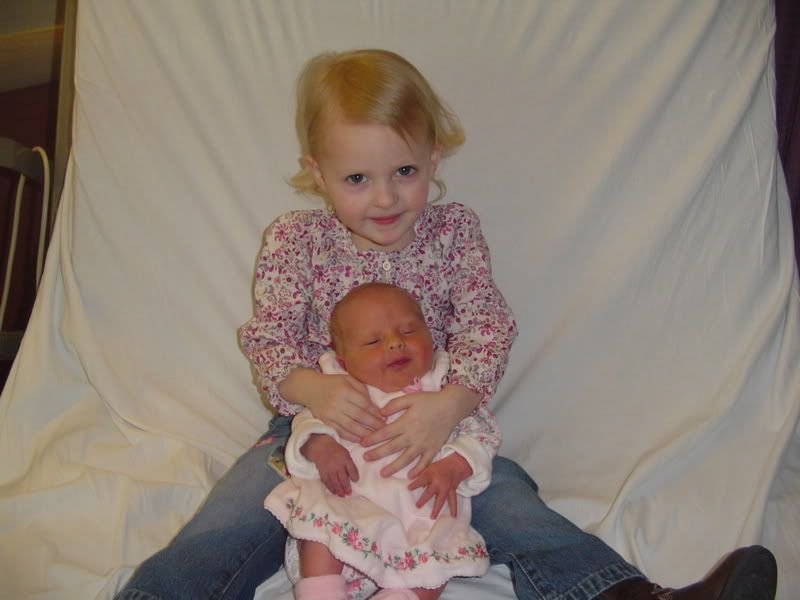 4) A terrible tragedy happened in our neighborhood just a few days ago. A fifth-grader at my son's school took his own life. I have no other information, but I've been very upset about this. It has been hard thinking about his parents, his siblings, his family. I just don't know how I would go on. Please pray for this young boy's family this week. And hug your children even closer to you.
5) Getting ready for Spring Break - coming soon our way.
Labels: family
Friday, February 23, 2007
Tuesday, February 20, 2007
Thursday, February 15, 2007
Wednesday, February 14, 2007
Sunday, February 11, 2007
Friday, February 09, 2007
Wednesday, February 07, 2007
Sunday, February 04, 2007
Friday, February 02, 2007